OILFIELD SERVICES
Natural Gas Power Generation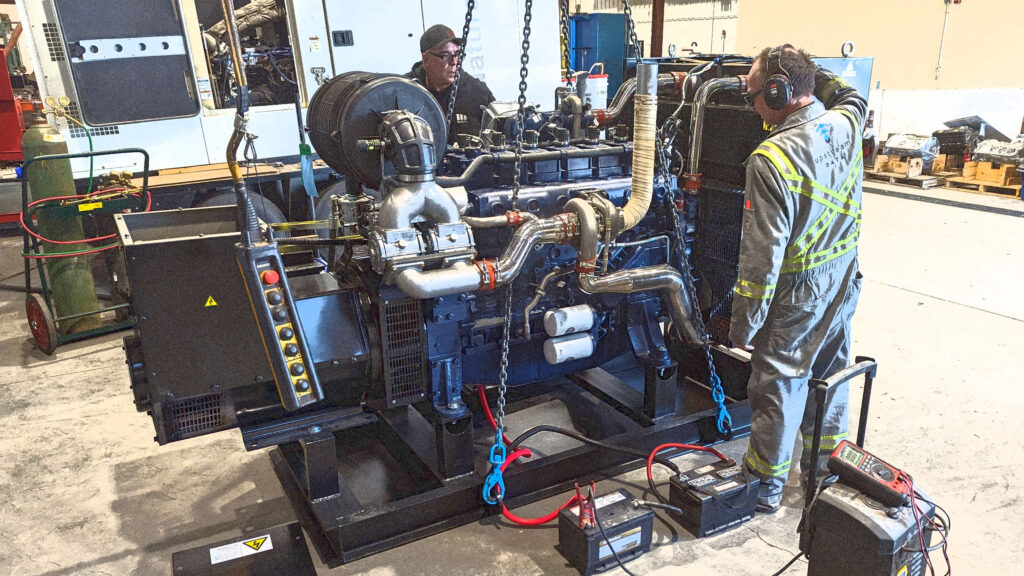 Rentals and Leasing Available
We offer high quality natural gas generator packages for rent or lease across Alberta and Saskatchewan. Our rates are among the best in the industry and we always have stock in critical spare parts to minimize downtime.
LoadSync™ Remote Controller
Our generator packages come with remote monitoring to ensure optimal uptime and run life of the equipment. Our control room monitors all equipment remotely and address problems before they cascade into disruptive callouts!
Custom Packages
We manufacture custom packages on bare skids for third party packagers and also offer complete generating sets fully enclosed and weatherproofed. All of our turn-key packages have options for sound attenuation.
We optimize power generation in both the utility power industry and the oil and gas sector.