BITCOIN MINING
Robust Water Cooling Technology
"Water cooled systems are a relatively new technology to industrial bitcoin mining. Water cooling comes at a higher cost than air cooled systems, but can offer more resiliency and reliability by isolating the ASIC chips and hashboards from the elements. Water cooled systems enable easier recovery of heat for alternative uses and run quieter than air cooled systems in a wider ambient temperature range."
- Steve Barbour, President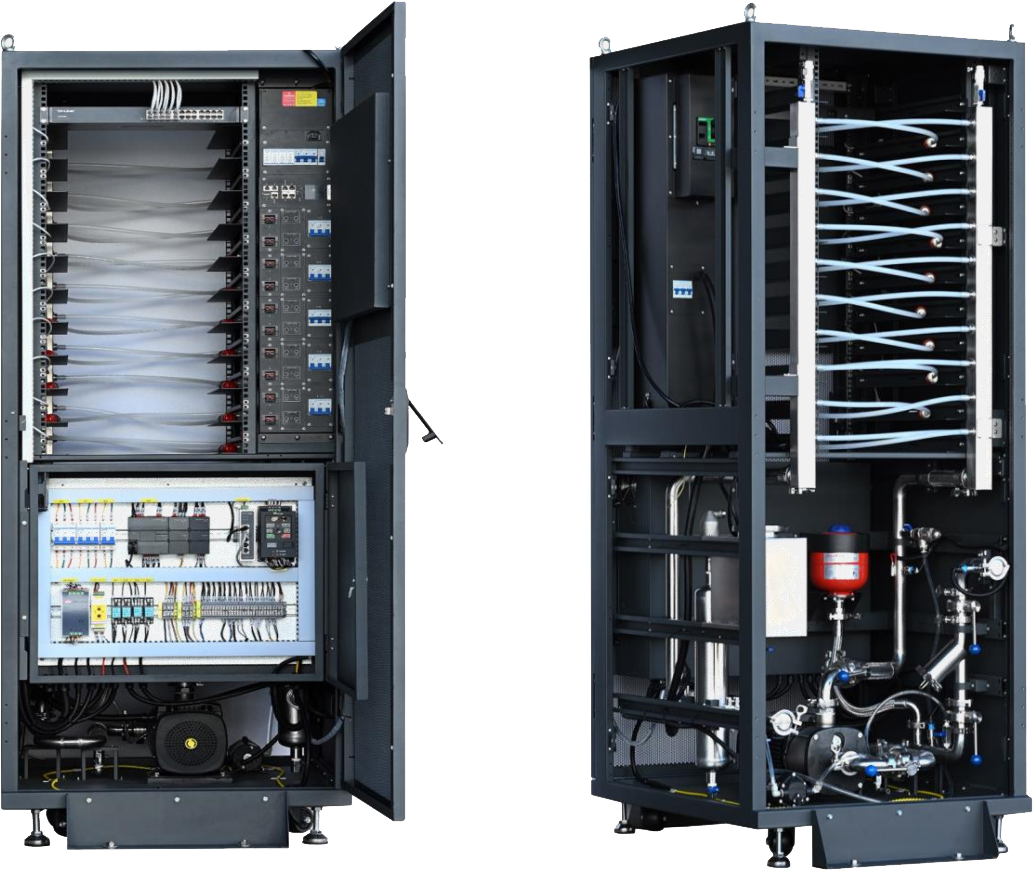 Example 100 kW module (CDU integrated into server rack)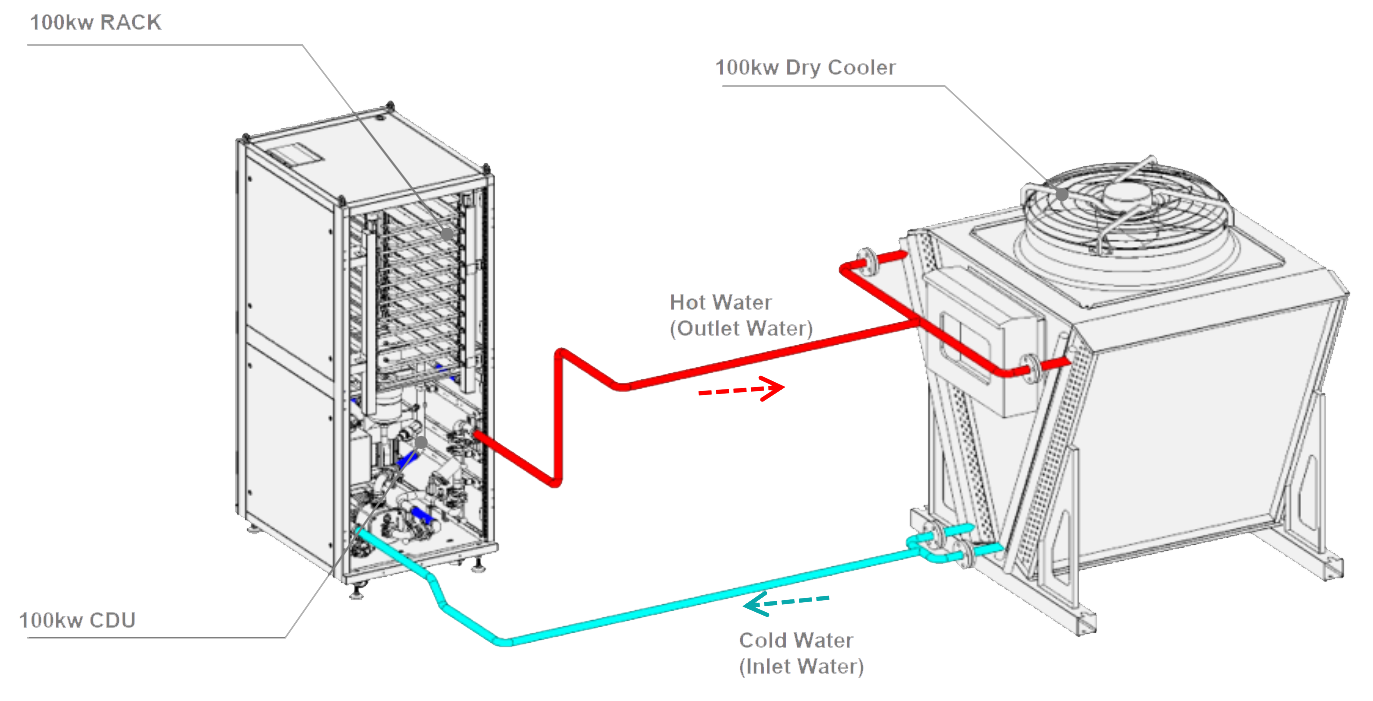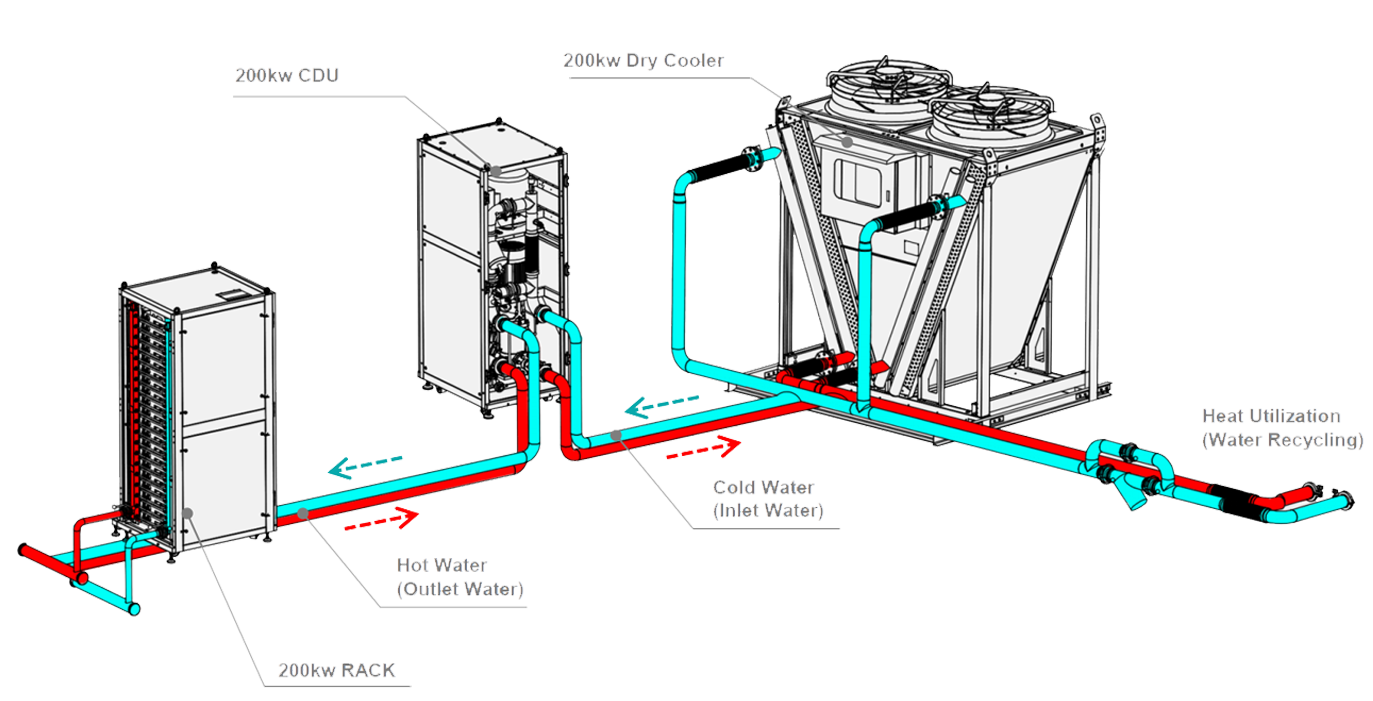 Currently offered in 100 and 200 kW options in both Hash Hut™ and Hash Generator™ series
We optimize power generation in both the utility power industry and the oil and gas sector.