BITCOIN MINING
LoadSync™ Control Technology
"Our patented LoadSync™ controller can be seamlessly integrated into any Hash Hut™ or Hash Generator™ loadcenter. This controller adjusts the hashrate (loading) on the energy system to maintain a perfect balance with energy supply and demand based on user requirements.  LoadSync™  offers full remote management of the loadcenter while also automating loading to balance the power system. For example, it can be used to align variable natural gas fuel supply with generator loading in order to conserve vented or flared gas, or it can be employed to regulate energy consumption in accordance with fluctuating power prices from utility providers. The LoadSync™ controller is adaptable to all scenarios requiring load matching to variable energy supply! Additionally it functions as a mining server management tool, facilitating user set up, monitoring and optimization of their mining farm from anywhere in the world."
- Steve Barbour, President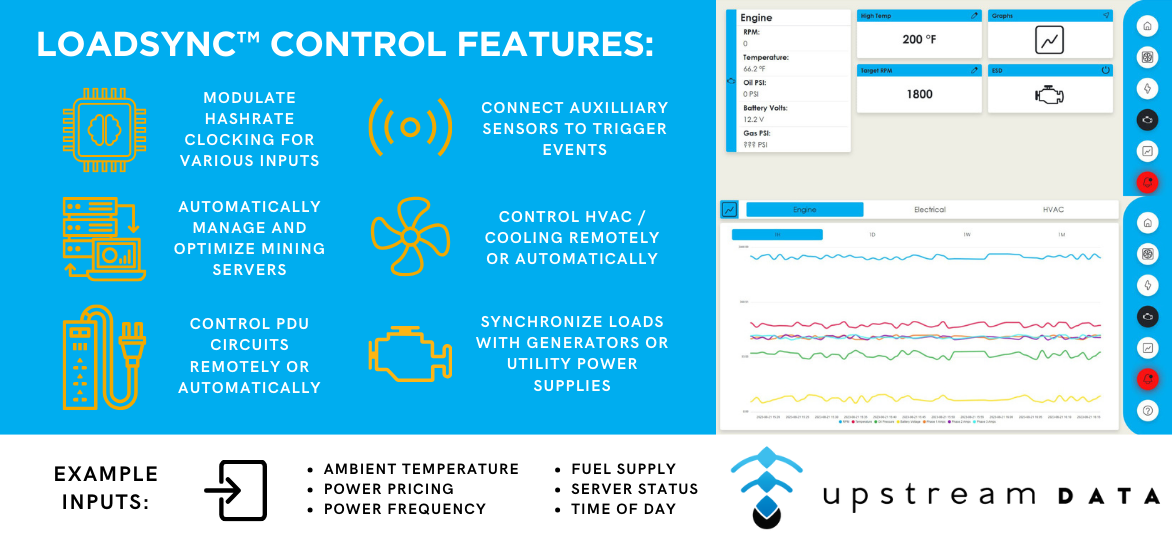 We optimize power generation in both the utility power industry and the oil and gas sector.